NFS Rivals: Új előzetes érkezett
Egy új előzetes jelent a meg a Need for Speed: Rivals-ról
Megjelent a legújabb trailer a Need for Speed: Rivals-hoz.
Az Ultimate Cars, Speed and Rivalry címet viselő videó a szokásosat hozza: száguldás, versenyzés, üldözéses jelenetek, mint az eddigi trailer-ek.
Másik hír, hogy az eddig Dirt játéknál tanácsadó Ken Block átnyergelt a Need for Speed-re, így az idei évtől kezdve a sorozat is szponzorálja Block-ot. A legújabb Gymkhana SIX November 11.-én érkezik majd.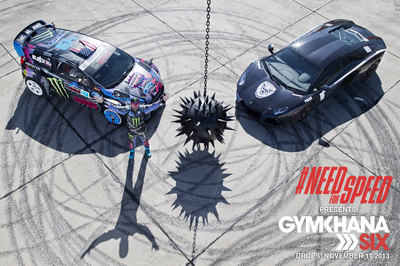 | | | |
| --- | --- | --- |
| | GalériaNeed for Speed: Rivals | |
2013-11-17 20:38:54 [1]
nagyon szépek aképek remélem a játék is ilyen szép lesz és nem fog elaposodni mint MW 2012 Vagy world The Runnál isremlém kitettek magukért a játék cég készítői

Adatlap
Need for Speed: Rivals
megjelenés:
2013. november 19.
fejlesztő:
Ghost Games
kiadó:
Electronic Arts
Platform:
PC, PS3, XBOX 360, PS4, XBOX One
Kapcsolódó cheat:

Kapcsolódó videó:

Legfrissebb hírek
Legfrissebb letöltések
Mai top játékok
A hónap legnépszerűbb hírei
Partnereink